Check out our special
promotions
Laser Hair Removal on a Small, Medium, or Large Area at Alizay Esthetic Clinic & Spa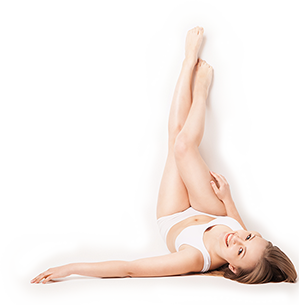 `
Testimonials
Naha is absolutely incredible. She took her time with my microdermabrasion and custom facial. She had a soft touch and discussed my skin concerns and how to treat them. All the products smelled amazing and made me feel clean and moisturized. I finally have a glow.

I would recommend this place to everyone! It's sanitary, pretty, and super relaxing. You have to go!!!
The office lounge/waiting area is cute and relaxing. Naha was such a doll! She cared after my skin like a mother would, taking her time to really cleanse and massage.

She suggested the microdermabrasion with a a vitamin c mask/massage.
The whole 60 minutes was very enjoyable as we bonded over our love for Yoga!

Overall, it was a wonderful experience. I recommend it to anyone with good or problematic skin!
My experience at Alizay was great. To start, scheduling my appointment online was easy! The office is comfortable, contemporary, and clean. The receptionist was sweet. Naha did a fantastic job on my microdermabrasion and peel. It was my first time for either procedure and she explained the process and addressed all my concerns before she began. The Groupon online is well worth it and I have already recommended this place to my friends and family! Keep up the great work Naha.
Had a great experience with facial. Naha took the time to really find out what I was looking for. Did not feel rushed. I bought 2 gifts certificates and my friends also had a great experience. I will have to come back for a massage!
Truly enjoyed my first visit for a facial and microdermabrasion. I have very oily and problematic skin. I appreciate the careful time and attention Naha took with me and the fact she did not try to sell me any products. She also took the time to analyze my skin and make recommendations. The next day after my treatment, my skin was not irritated or sensitive.